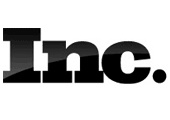 When there are 300 other companies doing the same thing as yours in a market like New York City, how do you stand out? Primary Wave founder Gregg Hamerschlag owned a home health care company for many years. Gregg knew he wanted to build a brand, and one way he differentiated it was by getting the number "1-800 HOME CARE." He got financing, did radio and print advertising, and built his brand around this number. The story doesn't end there.  Though it was a New York-based business, Hamerschlag found out he could license this number for use in other markets around the country. And that is where Primary Wave started.
Hamerschlag trademarked the number, and set it up for use in other areas. Calls are automatically routed to local businesses based on source of incoming number. Currently the HOME-CARE number is active in over 65% of United States. Other popular numbers that he's working with include 877 WINDOWS and 800 HURT NOW.
Rob Nestico, Managing Partner at Kisling, Nestico & Redick LLC in Akron Ohio had started a limousine business before law school. The number "850-LIMO" let him grow that business, but when he and his partners launched their personal injury law firm, they couldn't get a distinctive number. Their marketing firm suggested the 800-HURT-NOW number. Netstico was hesitant to take on a vanity number that he didn't own and become dependent on it. He was wary of price increases and being held hostage unless he changed the entire branding of firm. When he contacted Primary Wave, Hamerschlag set up the deal with a 99-year lease, with a reasonable set of increases that allowed Nestico to move forward.
"If you're not branding well and people see your billboard, they may drive by it too fast and they won't know how to reach you," said Hamerschlag. "If they go home to Google for personal injury lawyers they'll see 20 competitors. Put "800 Hurt-Now" on a billboard and people will remember the number."
Netstico's business has grown from an initial 5-10 cases per month to 150-200 cases per month over the last six years. They get 15 inquiries a day via their use of the 800 number. The growth is reflected in the size of his firm, which is up from the original three partners to 12 lawyers, with 30 support staff and multiple locations around Ohio.
Nestico notes that success isn't built into the phone number itself. "The number has to be used in cross marketing, in different aspects of marketing channels. We use billboards, direct mail, mobile ad trucks, yellow pages and more."
Hamerschlag understands this. Primary Wave developed template TV commercials and partnerships with post card and billboard companies.  Brand new licensees can access all this collateral that they can use in their market (for some extra money). There is also metrics tracking included in the licensing, so you know the number of calls, length of calls, and licensees can directly see the impact. On the Internet, people searching based on the number will find a directory which links them directly to the local firm in their area which is the number licensee.
Typical cost for a city market is between $150 and $1000 a month depending on the market and the number. Since numbers are costly, Primary Wave has also bought new ones on behalf of other firms and worked out deals for licensing in other parts of the country. Hamerschlag has this advice for start ups: "The most important thing besides raising money is to brand yourself in the right way."
Primary wave is growing, and recently added Jim McCann of 1-800-Flowers.Com to their board of directors. How is your branding helping your company be memorable?
http://www.inc.com/howard-greenstein/dial-1-800-get-some-sales.html